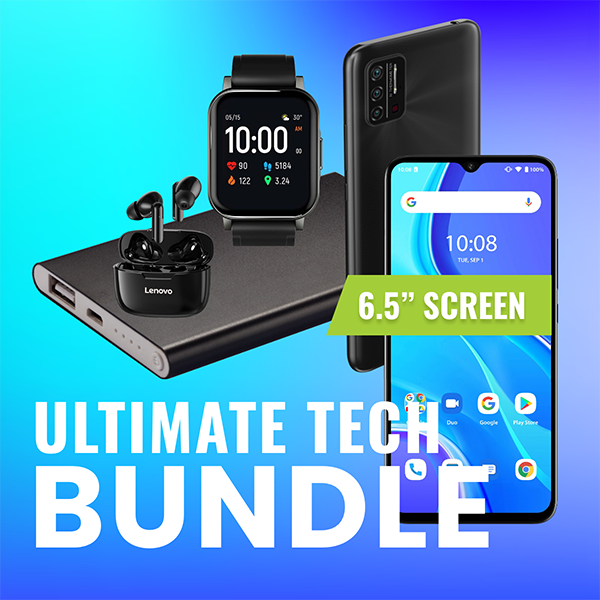 Ultimate Tech Bundle
Delivered after 8 Payments
SKU:CO-1069
Ultimate Tech Bundle
Are you looking for a great deal? We've got you covered! The Ultimate Tech Bundle from KiwiOwn is the ideal gift for any tech lover looking to upgrade their kit. With zero interest on our flexible repayment plans, this is the perfect way to treat yourself or a loved one without breaking the bank.
The Power Up Bundle includes:
- Umidigi A7s 32gb Phone
- Xiaomi Haylou LS02 Smartwatch
- Lenovo XT90 Wireless Earbuds
- Portable Powerbank
Stocks are limited, so make sure to grab this fantastic deal before it's too late. If you already have an account, simply log in and add it to your cart. If you're new to KiwiOwn, you can easily create an account and get shopping in no time.